Tourist accommodation in the Penedès
A unique experience among vineyards near Sitges
In the tourist accommodation of Finca Viladellops you will find the tranquillity you are looking for with everything you need to make your stay perfect.
Sleep among the estate's olive trees, almond trees and the vineyards in a unique and authentic atmosphere. Country houses where you can smell the characteristic aromas of wine country and salty sea air, the purest essence of the estate.
Wake up in the middle of a unique landscape, with impressive views of the Garraf Massif and long paths that go deep into the surrounding forests, perfect for walking or cycling.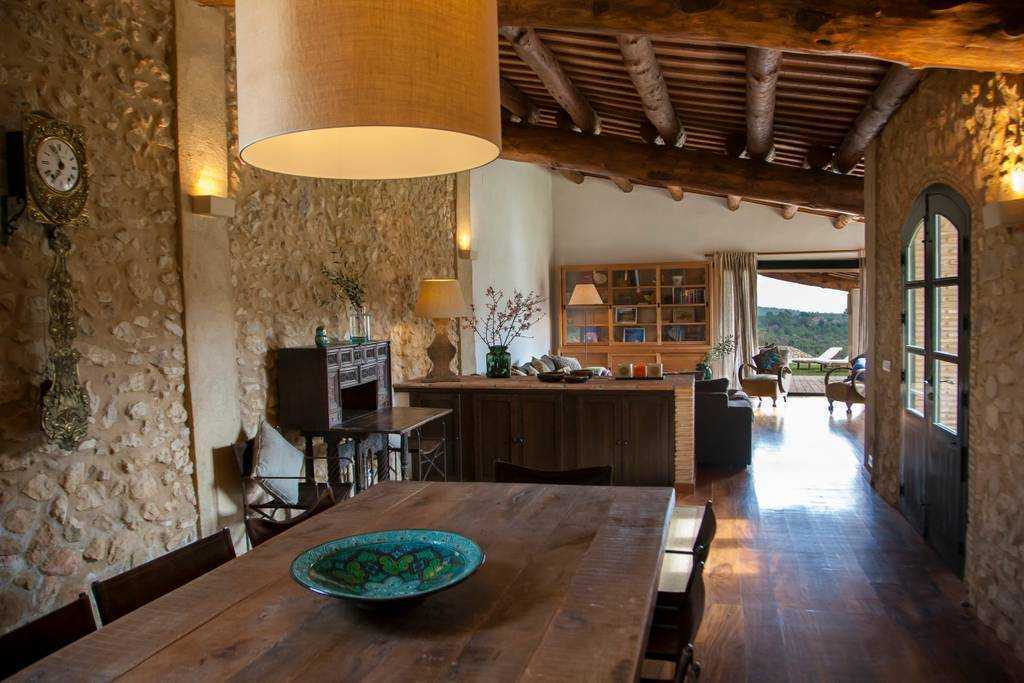 Masia Bella Vista
Masia Bella Vista is a spectacular 18th century house completely restored and decorated down to the last detail.
Located in the centre of an estate surrounded by vineyards with wonderful views. It has a capacity for 11 people and a large swimming pool and garden, and also offers several activities such as bike tours and walks among the vineyards.
Masia Bella Vista offers an exclusive and unforgettable experience for holidays with friends or family.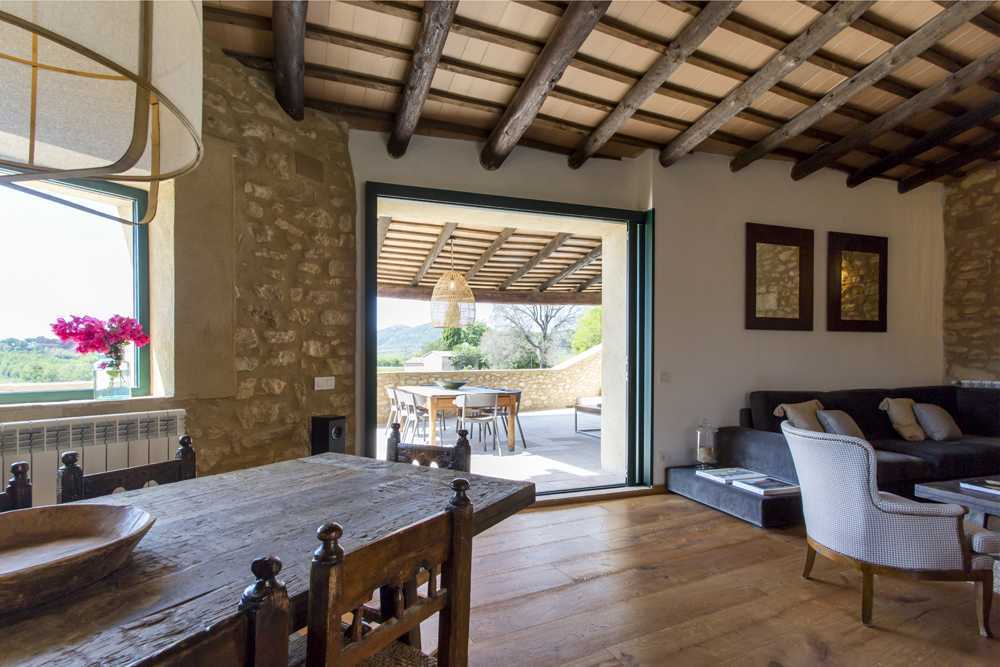 Masia Torreon
La Torre is an impeccably decorated country home that recreates an old farmhouse full of decorative details and with walls over 800 years old. It has a capacity for 6 people and all the modern comforts to make the stay complete. Outside, it is surrounded by gardens and areas for relaxing.
It is a perfect destination for culture lovers and also for those looking to disconnect and enjoy nature.
La Torre promises to make your stay an unforgettable experience.
The wine tours of Finca Viladellops
In the heart of the Penedès you can enjoy a unique wine tourism experience. Come and discover Finca Viladellops, a setting that combines history, landscape and culture.
Discover the winery (which dates back to 1877), visit the vineyards and learn the secrets of winemaking. Finca Viladellops, located next to the castle of Olèrdola (45 km from Barcelona and 10 minutes from Sitges) offers you a complete experience. In addition to tasting our wines, you can discover small gems such as the 12th century chapel, the 11th century medieval tower and the permanent exhibition The Desvalls family and Catalonia.
Finca Viladellops wines
Discover our organic wines made exclusively with grapes grown on our land.